TCK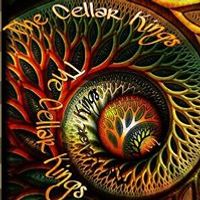 Jam rock music for the soul
The Cellar Kings are a 6 piece jam rock/roots band based in St. Paul, MN.
since 2012, they have been passionately creating and playing music in around the Twin Cities area.
Their last album titled "TCK" released in early 2020, with their next album expected to release very soon.
very recently, TCK was featured on the Amazing Pop Culture Podcast with their popular track "Dublin"
the Cellar Kings were also published in the December 2021 issue of Relix Magazine after winning the Reverbnation contest with their track "Whiskey Bender".
Sample Tracks
0:00/6:28

0:00/3:58

0:00/5:26

0:00/3:51

0:00/6:28

0:00/4:24
upcoming shows
Previous events
TCK is back at The Outpost Bar for another great night of music and summer fun. Great music, great food, good times! See you there.
TCK Live at The Midway Saloon w/special guest St. Elmo's Flyer. SEF starts at 7pm, TCK at 8:15pm. $5 cover at the door.
TCK debutes @ midway saloon! With special guest St Emo's Flyer to kick things off.
The Cellar Kings plays The Basement Bar?? Yeah that sounds about right!! Come one down and get your grove on. Playing some new originals with special guests. No cover
TCK is back at Tuttle's w/ special guest St. Elmo's Flyer. SEF at 7pm. TCK at 8pm. Free show.
TCK is back at Tuttle's for another great night of Live music. New songs, old favorites. No cover. See you there!
TCK is heading to The Outpost Bar in Ramsey for another great night of music. Great food at The Outpost, too, so come for dinner and stay for the show. No cover charge. 8pm to Midnight.
Come check out TCK at the newly opened White Squirrel Bar on west 7th Street. Cool place, cool band, great cocktails! See you there. TCK from 8-11pm.
TCK is back at The Driftwood. Come hear the great sound at the Driftwood, plus some great new songs from TCK and of course some Grateful Dead covers. Great food and music! $5 Cover. Hackmasters at 7pm, TCK from 9-11pm.
TCK is debuting at Mayslack's with the amazing Capital Sons. Great stage and sound at Mayslack's, along with great food and a cool vibe. It will be a whale of a show. Capital Sons and TCK will be bringing it. See you there!
TCK is back in the basement at the wonderful Basement Bar in Minneapolis for another night of great music and chill vibe. Great venue to kick back in couches and lounge chairs, have some great food and put your feet up on a coffee table, pull up to a bar table or dance your socks off. No Cover. Doors at 6pm Show starts at 7pm and runs 'til 9:30pm. See you there!
TCK is heading out to JR's Outpost in the NW suburbs. They will hit the stage from 9pm to 1am for 3 full sets of music. Great food and always a busy, bustling atmosphere at JR's. See you there!
TCK Unofficial CD Release Party
We are back at The Driftwood w/ special guest Smackwater. If you like good jam rock and some great female vocals, then we will surely see you all there. Nobody really works around the holidays anyway! Smackwater @ 7pm, TCK at 9pm and TBD at 11pm. Cheers!
Saturday, November 2nd at 8 pm, join us as we welcome The Cellar Kings to the Tuttle's stage.
When asked about the band's sound, Jay Reis, the keyboard player said, "We are a 6-piece roots-rock band from Minneapolis-St Paul. We play a mix of blues, jam-rock, folk & we are a little funky with two drummers." The band's influences include the Allman Brothers, The Dead, Black Crowes, Gov't Mule, Tedeschi Trucks, and the like.
LIVE Shots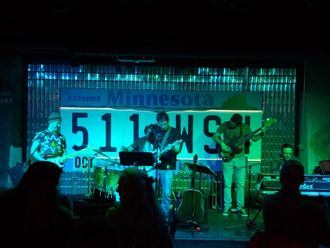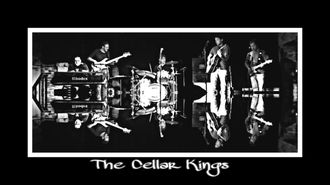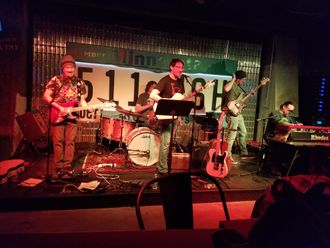 stage plot